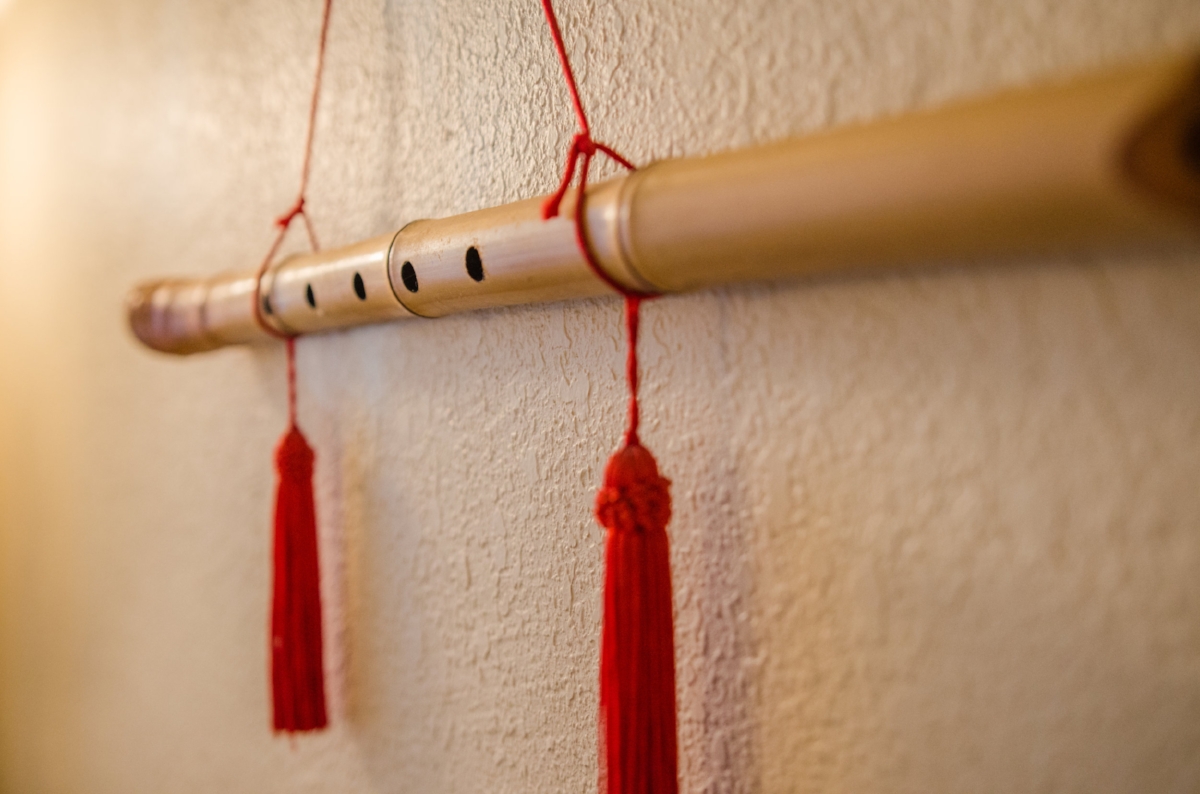 "This is a truly amazing, life changing place."
"I walked into this clinic with severe back and rib pain from a previous injury and walked out without pain. If you suffer from any kind of chronic musculo-skeletal problem, you owe it to yourself to make an appointment at A Center for Natural Healing. I had tried chiropractic, orthopedic surgeons, and other specialists, but non offered the kind of relief that I got here. Both Dr. Cefalu and Dr. Moafi give their undivided attention to each individual. It is a truly special place."
- Sharon N., Los Gatos, CA
"This is a truly amazing, life changing place. I had suffered with migraines for twenty years...I had tried all kinds of different pills but noticed that the side affects were almost as bad the headaches. Salvador was always optimistic and willing to give answers when doctors would just prescribe pills. He gave me and my body the tools to begin to heal. A short time after my treatments with Salvador my headaches had disappeared. I would have thought it was a miracle except Salvador has so many stories of others who have been healed...It's an extremely comfortable and relaxing experience. I have recommended Salvador to my girlfriend and my cousin and they too have had similar results."
- Joe L., San Jose, CA
"Setareh's treatments and yoga instruction have been instrumental in not only helping me manage my depression, but eliminating some lifelong digestive issues I was experiencing. I've even been able to stop taking antidepressants! More recently, Setareh's specialty in treating sports injuries has helped me tremendously in healing a disc bulge and related nerve inflammation."
- Karen M., San Jose, CA
"Salvador has helped me so much. The most serious problem I had was a hyperactive thyroid. I was thrilled that with Salvador's treatments as I was able to avoid strong medications or possible surgery. After taking his prescribed herbs, vitamins, and regular acupuncture treatments, my thyroid was back to normal within a year. More recently, Salvador's treatments helped clear up a persistent sinus infection and chronic cough. Two full prescriptions of antibiotics didn't do a thing, but the herbs Salvador prescribed worked almost immediately."
- Marie S., San Jose, CA
"Setareh Moafi has provided acupuncture, herbs and nutritional advice...this has kept me quite healthy. I highly recommend her services to those seeking relief from menopausal symptoms, but also more acute situations such as sinusitis or just a bad cold. Everyone in this Clinic is friendly, helpful and competent. It's a treat to have a health care provider whose demeanor exudes care, concern and curiosity, and who provides such great TLC."
- Martha S., Palo Alto, CA
"I am so thankful I found this place. Salvador is so knowledgeable and thoughtful about his field and is very inspiring. He has a very healing presence."
- Samantha S., Santa Clara, CA
"I find that Dr. Moafi can listen to all my concerns and synthesize an elegant treatment for me to include my whole health picture. Since Setareh is a yoga therapist as well as an acupuncturist and Chinese Medicine clinician, she views my structure knowing its capacity for full range of motion and three-dimensionality aspects. I appreciate this from a point of view of health restoration through movement. Her ability to see me in ways I have trouble seeing myself adds to my total healing experience. I highly recommend Dr. Moafi to anyone who is interested in healing and participating fully in the whole system of Chinese Medicine."
- Dr. Therese Walsh-Van Keuren, Los Gatos, CA
"Recently I developed Breast Cancer...I had horribly debilitating side effects from chemo which I was told I had little chance of recovering from. With Salvador's assistance, my body healed completely and I was able to continue with my chemo...Even my physicians, who were quite skeptical of acupuncture are now convinced of it's benefits. I have worked as a Registered Nurse for 8 years now and although I do believe that Western Medicine can help us heal, there are certainly limitations. Acupuncture has so much to offer."
- Jessica L., San Jose, CA
"I've been getting treatment from Dr. Setareh Moafi for several months and she is fantastic!! I suffer from Multiple Sclerosis a progressive autoimmune disease and have really improved since I've been getting Acupuncture. My balance has gotten a lot better. I now have more energy and I'm able to exercise and do yoga...I'm not taking any medication, am not dealing with depression anymore my mood has extremely improved. Setareh will always listen to your concerns and gives great advice and recommendations to help with your healing process. Each time I go in for treatment I end up leaving with a great big smile. :) I also enjoy talking to Salvador the other doctor at A Center for Natural Healing. He always asks how I'm doing a makes me feel welcomed when I come in for my appointments."
- Dana S., Milpitas, CA
"My experience with Setareh was much more than the acupuncture treatments...Setareh helped me understand how to apply the things I learned outside of the appointments and approach treating the entire self, instead of one symptom or issue."
- Liisa H., New York, NY
"I had a stubborn urinary tract infection that I tried everything except antibiotics for. I wanted to avoid antibiotics so I decided to try acupuncture with Salvador. I have been to many acupuncturists over the years and Salvador stands out as a master. His pulse diagnosis went way beyond reading my physical symptoms and was amazingly accurate. His treatment was very effective and I had immediate relief...I highly recommend Salvador Cefalu."
- Hannah T., Santa Cruz, CA
"I had tried acupuncture before finding Salvador and the experience was mediocre. Salvador was highly recommended to me by a friend who claimed that his life had been totally changed with treatments. Though I was a bit skeptical based on my previous acupuncture experience, I went to A Center for Natural Healing with an open mind. I am extremely glad I went because Salvador has helped me with numerous issues in the 3 years that I have now been treated by him, including relief from life-long allergies. I was particularly amazed when he was able to treat a painful and persistent eczema breakout - with acupuncture, herbal supplements, and an essential oil blend he specifically created for me, the eczema cleared up in just a few weeks after bothering me for months. In addition to the amazing treatments, the environment is pleasant and relaxing. I always look forward to my appointments because I know I will leave feeling revitalized."
- Amanda Z., San Jose, CA
"What I like best about Setareh is how she approaches health and wellness holistically. Along with acupuncture treatments, Setareh has given me advice about diet and overall well being. Since starting acupuncture treatments with Setareh, the tinea pedis I have struggled to get under control for years is gone! My chronic low back pain is also starting to subside as Setareh uses acupuncture to get the energy flowing again in my body. Setareh has a wonderful gift for treating people and making them feel better. I highly recommend Setareh."
- Elizabeth F., Mountain View, CA
Read more reviews on Yelp.